HALFON BOOKS Presents INSPIRING LIFE STORIES of LEON
By Leon Halfon
ISBN:978-0-9904-1303-5/ 276 pages / $19.95
Ebook ISBN #: 978-0-9904-1304-2 / 276 pages / $3.99
National – Halfon Books has published INSPIRING LIFE STORIES OF LEON, THE Educational Book of Wisdom. This self-help book challenges the reader to look beyond the norm and let go of biases, beliefs, prejudices, illusions, hate, and excuses that are self-destructive. If a word makes you mad it is because you have cognitive dissonance, which impedes your accurate understanding of reality. This is harmful. My life experiences exemplify how one person can go beyond their self-imposed limitations, which are just our illusions that keep us from living life fully. If you have blind faith in religion then you are trapped in an imaginary jail that enslaves you to your delusions. It is my goal to help you identify those illusions and then encourage you to put them aside and leave through a door that is not even locked. You are free to leave your illusions behind at any time. Delusions are always dangerous and will likely become more dangerous in the future as the world faces increasingly complex problems. Ultimately, it could threaten life on the most beautiful planet in the known universe.
According to Carl Conrad, "Leon Halfon is a man who has lived an interesting life. He tells the story of how he grew up, things he did, and focuses on how he learned to be a free-thinker. In his view, free-thinking leads you away from dogma and traditional thinking so that you can find how to be a moral and humane person. He uses so many practical examples that you can't miss the points that he's making. And the book is loaded with pictures! I would recommend INSPIRING LIFE STORIES OF LEON to anyone who wonders why there is so much conflict and religious bias in the world today. Be a free-thinker! It's easy, it's free, and it's genuine. A great personal story!"
Inspiring Life Stories of Leon puts into simple language ideas that will help all people become heuristic, asking questions always. This encourages people to learn by asking questions and discussing reality to arrive at a more accurate understanding necessary for wisdom. We can discover for ourselves the causes of each problem and become empowered by wisdom to solve them.
Today's political environment is an obvious example of how we cannot depend on regimes nor the establishment to do it for us. It is important sometimes to create fairytales to help children follow the right path towards becoming humane grownups. But it is counterproductive to create fairytales for adults because adults need accurate truth for the conversations necessary for wisdom. Wisdom is the key to a better and brighter future. Otherwise, powerful interest groups will run the world by preaching fairytales (the illusion of knowledge) to grownups, and those fairytales invariably create prejudices and hatred which leads to wars, misery, destruction of life and the world's environment.
Leon Halfon stated, "I wrote Inspiring Life Stories of Leon to make a better world."This is Leon Halfon's fourth published book. His other titles are: How to Discover Real Truth: Free Thinking Saved My Life, How to Free Self-Think to Be Creative, Wisdom for the 21st Century, and The Mathematics of Life.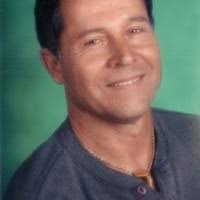 I was born on the island of Djerba in the Mediterranean Sea off the coast of Tunisia. Djerba was a French colony in the mid-twentieth century with a population of 4,000. There was no running water, no electricity, and no cars. All transportation on the island was provided by donkeys, camels, horses, bicycles, and feet. The residents of Djerba spoke many different languages including French, Arabic, Italian, Spanish, Greek, and Hebrew. When the ancient Romans ruled 2000 years ago, they grew wheat for the Roman Army in North Africa and lived on the island of Djerba. These stories about my life will hopefully give the reader a better understanding of the context from which this book is written. It is written with great empathy, not sympathy. At seven years old, I had an accident that rendered me paralyzed from the waist down. I stayed at my grandparents' home for three years, and that is where I learned about wisdom. I still had no feeling in my legs, and I could not move the wheelchair by myself. The technology to move wheelchairs on one's own did not exist yet. Therefore, my grandfather pushed me around, and by asking questions, I gained wisdom.
ISBN:978-0-9904-1303-5/ 276 pages / $19.95 // Ebook ISBN #: 978-0-9904-1301-4-2 / 276 pages / $3.95
RETAIL CUSTOMERS & ORGANIZATIONS Call: 323-952-3357 OR ORDER PAPERBACK BOOKS ONLNE AT: AMAZON and BARNES&NOBLE  OR ORDER EBOOK ONLNE AT: AMAZON 
BOOKSTORES AND LIBRARIES Call: 323-952-3357 or email your Purchase Orders to:  WWW.INGRAMCONTENT.COM 
Media contact Email Leon Halfon at: LeonHalfon777@Gmail.com or call: 323-952-3357